DTSP1 Одиночная трансмиссия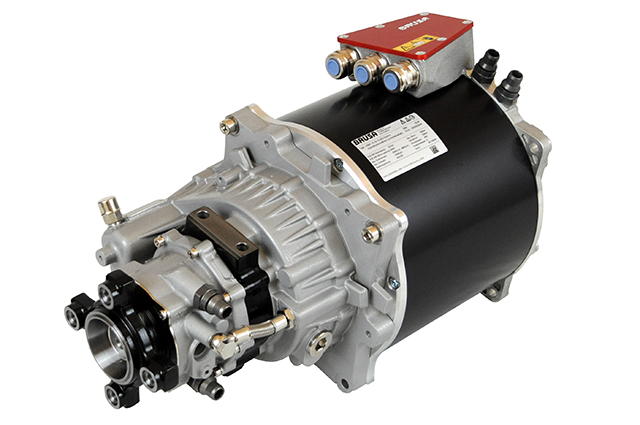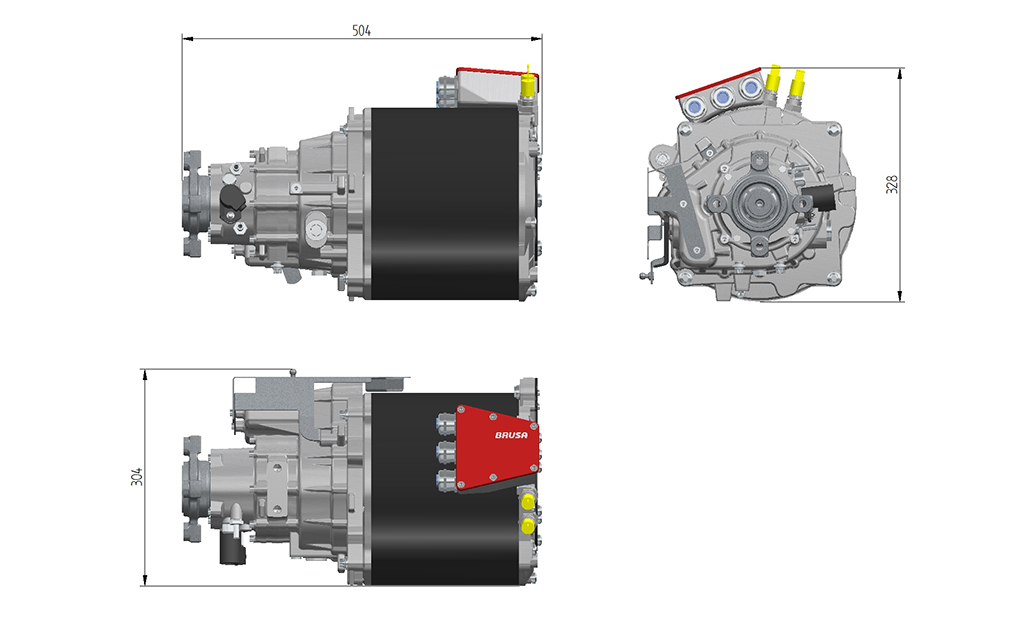 The BRUSA Planetary Traction Drive DTSP1 is a fully integrated electric vehicle drivetrain. Due to its scaleable power (all in the same optimized form factor), it is the perfect fit for light duty vehicles. By applying the drive to the differential on the axles, powerful yet sophisticated drivetrains can be realized. The inverter safety unit (ISU) accounts for advanced safety requirements.

BRUSA Elektronik AG offers a specially designed gearbox for their drivetrain set. The compact design of the transmission in combination with the powerful motor results in a highly efficient power set for electric vehicles. The drivetrain unit DTSP1 can be used as axle or four-wheel drivetrain set. With the adjustment of the axle differential each application for the correct translation can be realized. The gearbox is water cooled and an option to equip it with a parking lock.
| | |
| --- | --- |
| Type | Planetary cardan shaft drivetrain |
| Power Gearbox | Up to 300 kW |
| Drive torque Gearbox | Up to 600 Nm |
| Output torque Gearbox | Up to 1'700 Nm |
| Gear Ratio | 1:2.84 |
| Weight (depending on the motor type) | 51.5/22 kg (motor/gear) |
| Additional functions | Water cooled, optional parking lock |